Article: Travel in Style: A Closer Look at Our Trendy Travel Duffel Bag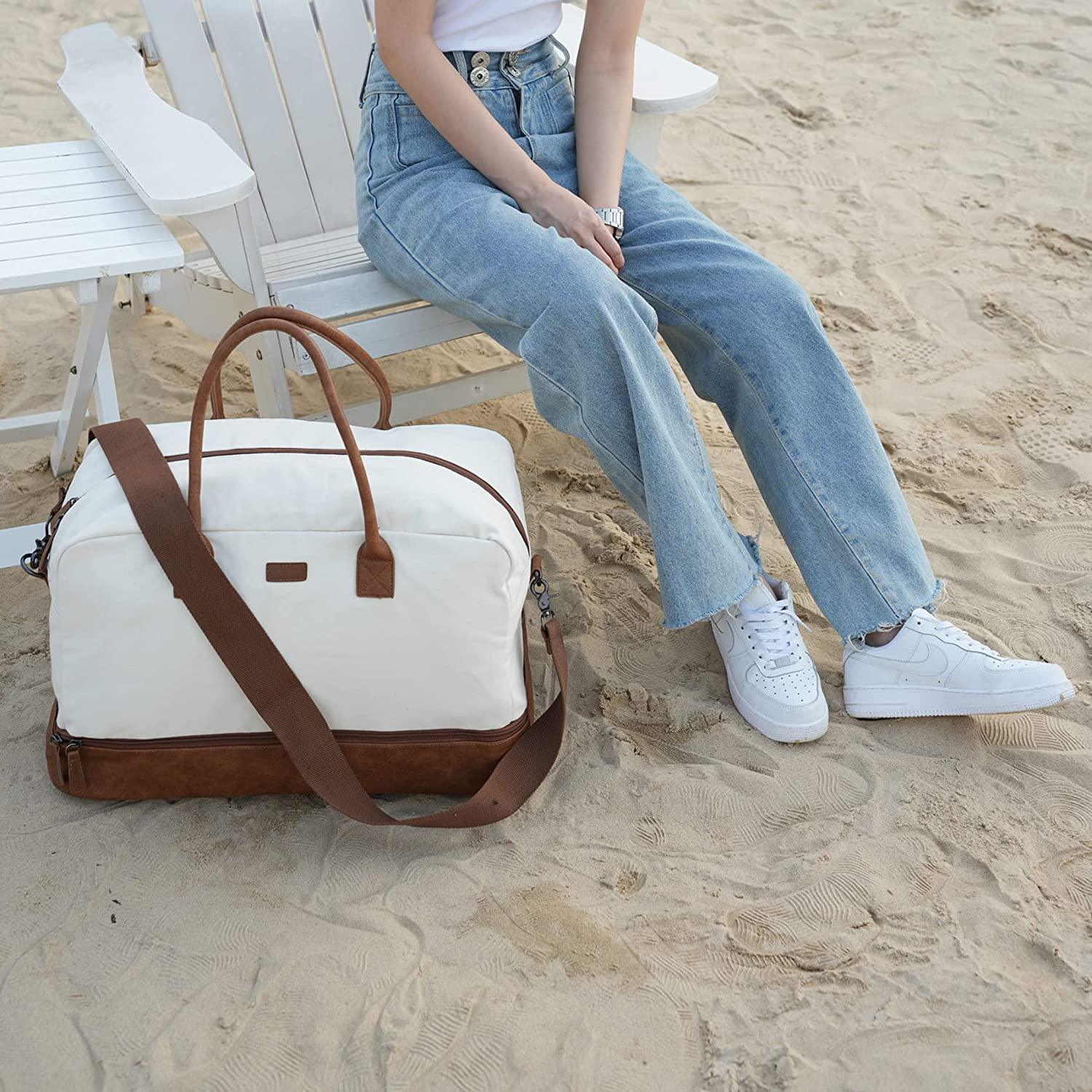 Travel in Style: A Closer Look at Our Trendy Travel Duffel Bag
Traveling is a cherished experience, but why should you compromise style for functionality? At FR Fashion Co, we believe you shouldn't have to. Our latest offering, the Women's Canvas Travel Duffel Weekender Bag, epitomizes style meeting substance. Let's take a closer look.
1. Durability that Stands Out
Our Travel Duffel Bag is crafted with high-quality canvas designed to withstand the rigors of frequent travel. Whether catching a flight across continents or hopping on a cross-country train, you can be assured that this bag will be your faithful companion. Rain or shine, this bag won't let you down.
2. Turn Heads with Timeless Style
Marrying a classic aesthetic with modern touches, the bag boasts a sleek design that's both chic and functional. Its neutral colors and elegant details mean you can match it with any outfit, making it the perfect accessory for your travel wardrobe.
3. Thoughtful Functionality for the Modern Traveler
Functionality is at the heart of our design process. The separate shoe compartment is a testament to this – no more squeezing shoes between clothes or worrying about dirty soles ruining your clean outfits. Multiple pockets ensure that everything has a dedicated spot, from your passport to your favorite book.
Hear it from Our Customers:
"I've taken this bag on three trips already and am amazed at its resilience. It still looks as new as the day I bought it!" – Laura T.
"Not only is it spacious and durable, but I also get compliments every time I carry it. A stylish and functional must-have!" – Mia P.
"The shoe compartment is a game-changer. I no longer have to carry an extra bag for my shoes. Highly recommended!" – Jake L.
Usage Scenarios:
Weekend Getaway: With ample space, you can easily pack for a 3-day trip, ensuring you look stylish every day.
Gym to Work: This duffel serves as a seamless transition piece for those who squeeze in a workout before heading to the office.
 Impromptu Adventures: You never know when adventure calls. Keep it packed and ready for spontaneous trips.
Conclusion
Traveling should be an experience that combines comfort, utility, and style. Our Women's Canvas Travel Duffel Weekender Bag promises all three. So why wait? Upgrade your travel game and stand out wherever you go.
Ready to travel in style? Shop now  and make your next journey a fashionable one.