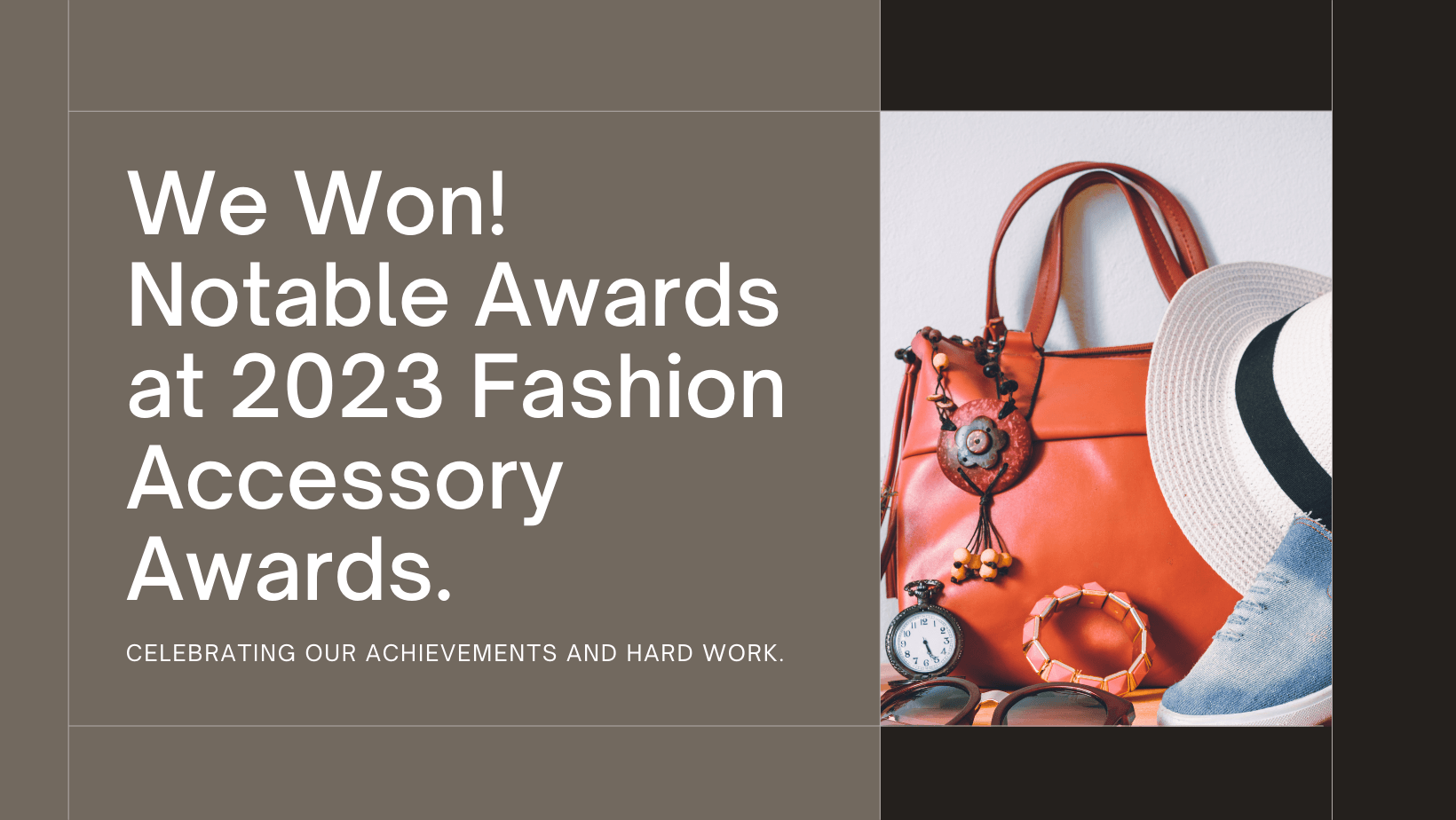 Bagging Awards: Notable Wins at the 2023 Fashion Accessory Awards
The world of fashion evolves every day, and at its core, the Fashion Accessory Awards celebrate the ingenuity and creativity of designers worldwide. This year's ceremony was no exception, with many brands, including FR Fashion Co., gaining well-deserved recognition. Let's delve into the notable wins and innovative designs that set the stage alight at the 2023 Fashion Accessory Awards.
 FR Fashion Co. Shines Bright
It is with immense pride that we announce FR Fashion Co.'s commendable achievements at this year's event. Our "Modern Elegance" commuter messenger bag scooped the award for 'Best Urban Design'. Made for the city dweller, this bag seamlessly combines function with flair, proving that practicality can also be chic.
Moreover, our "Traveler's Delight" duffel bag was a finalist in the 'Most Sustainable Accessory' category. Crafted using environmentally friendly materials and processes, this piece emphasizes our commitment to sustainability without compromising on style.
 Other Notable Wins
Innovative Design Award: Vogue Vessels made headlines with their convertible bag, a design that can transform from a tote to a backpack to a sling bag in mere seconds.
Best Use of Technology: TechSavvy Bags wowed the judges with their powered backpack, allowing users to charge their gadgets on the go. 
Craftsmanship Excellence: The meticulous hand-stitching and timeless design of Retro Relics' vintage backpack earned them top honors in this category.
 Trends from the Award Floor
The awards also shed light on emerging trends in the accessory industry. Transparent materials, modular designs, and tech integrations were popular among entrants. Sustainability continued to be a focus, with many designers embracing recycled materials and eco-friendly production methods.
 The Path Forward
Awards like these not only honor the achievements of designers but also pave the way for future innovations. As we celebrate our success, we at FR Fashion Co. are also reminded of our responsibility to push the boundaries of fashion, ensuring that our customers always get the best in terms of style, functionality, and sustainability.
Thank you for being part of our journey, and here's to many more accolades in the future!