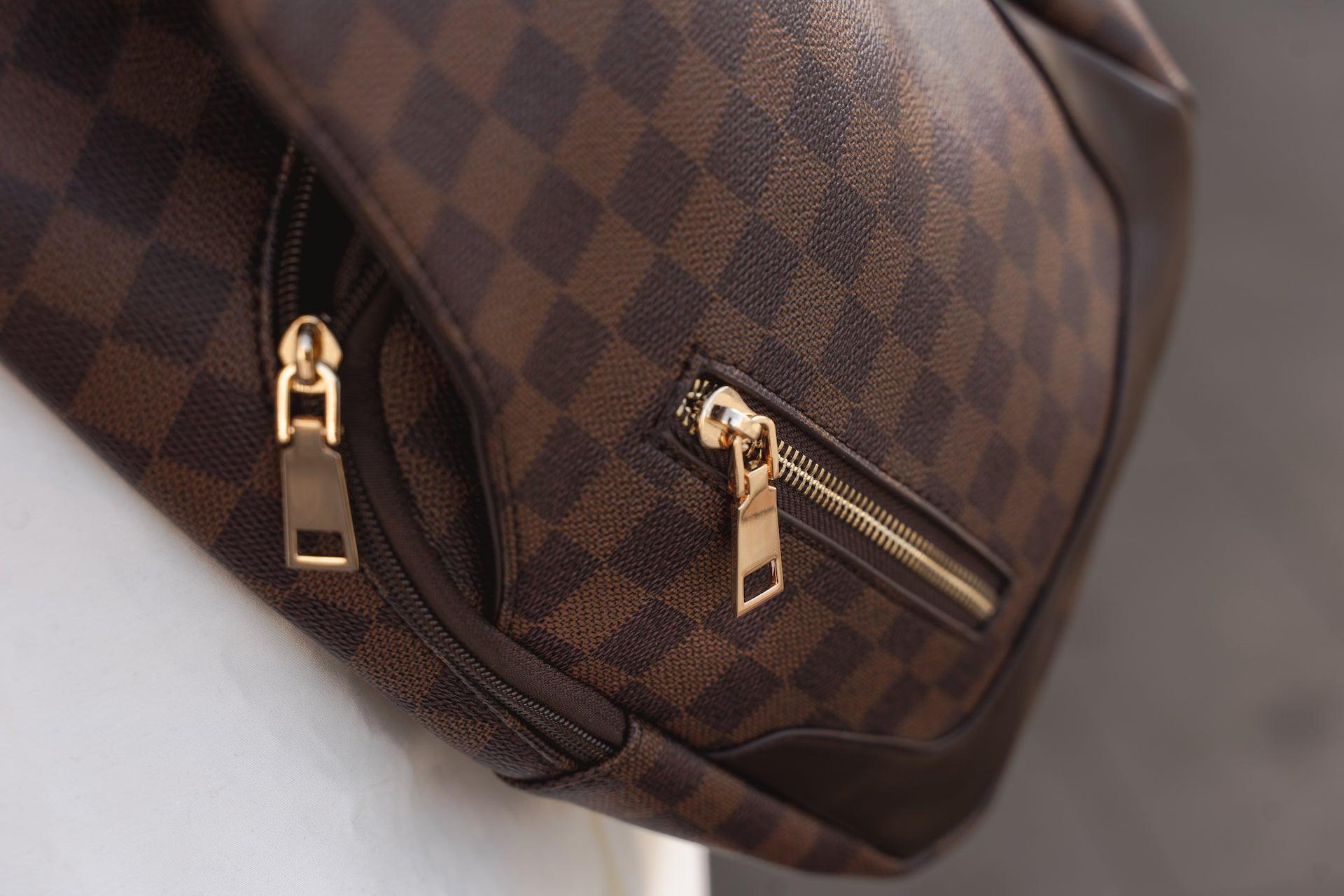 Stylish and Functional: FR Fashion Co.'s Checkered Print Leather Sling Bag
Stylish and Functional: FR Fashion Co.'s Checkered Print Leather Sling Bag
Discover the perfect accessory for your fashion-conscious lifestyle. FR Fashion Co.'s Checkered Print Leather Sling Bag is the ultimate blend of style and functionality. Read on to learn more about its unique features and benefits.
Unique Features and Benefits
Eye-Catching Design: The bag features a stylish checkered print that is sure to turn heads. The combination of black and white adds a touch of sophistication to any outfit, making it the perfect accessory for both casual and formal occasions.
Functional and Practical: With its adjustable strap and multiple compartments, this bag offers ample storage space for all your essentials, including your phone, wallet, and keys. The front pocket is perfect for storing items you need to access quickly, while the back pocket provides extra security for your belongings.
High-Quality Materials: Made from premium leather, this bag is not only stylish but also durable and long-lasting. The use of eco-friendly materials ensures that the bag is sustainable and environmentally friendly.
Versatile: The Checkered Print Leather Sling Bag can be worn in multiple ways, making it a versatile accessory for any occasion. Wear it across your chest or on your back for a comfortable and convenient way to carry your belongings.
At FR Fashion Co., we're committed to offering high-quality and sustainable bags that blend style and functionality. The Checkered Print Leather Sling Bag is a perfect example of our commitment to excellence. Don't miss out on the opportunity to add this stylish and practical accessory to your wardrobe. Order now and experience the FR Fashion Co. difference.