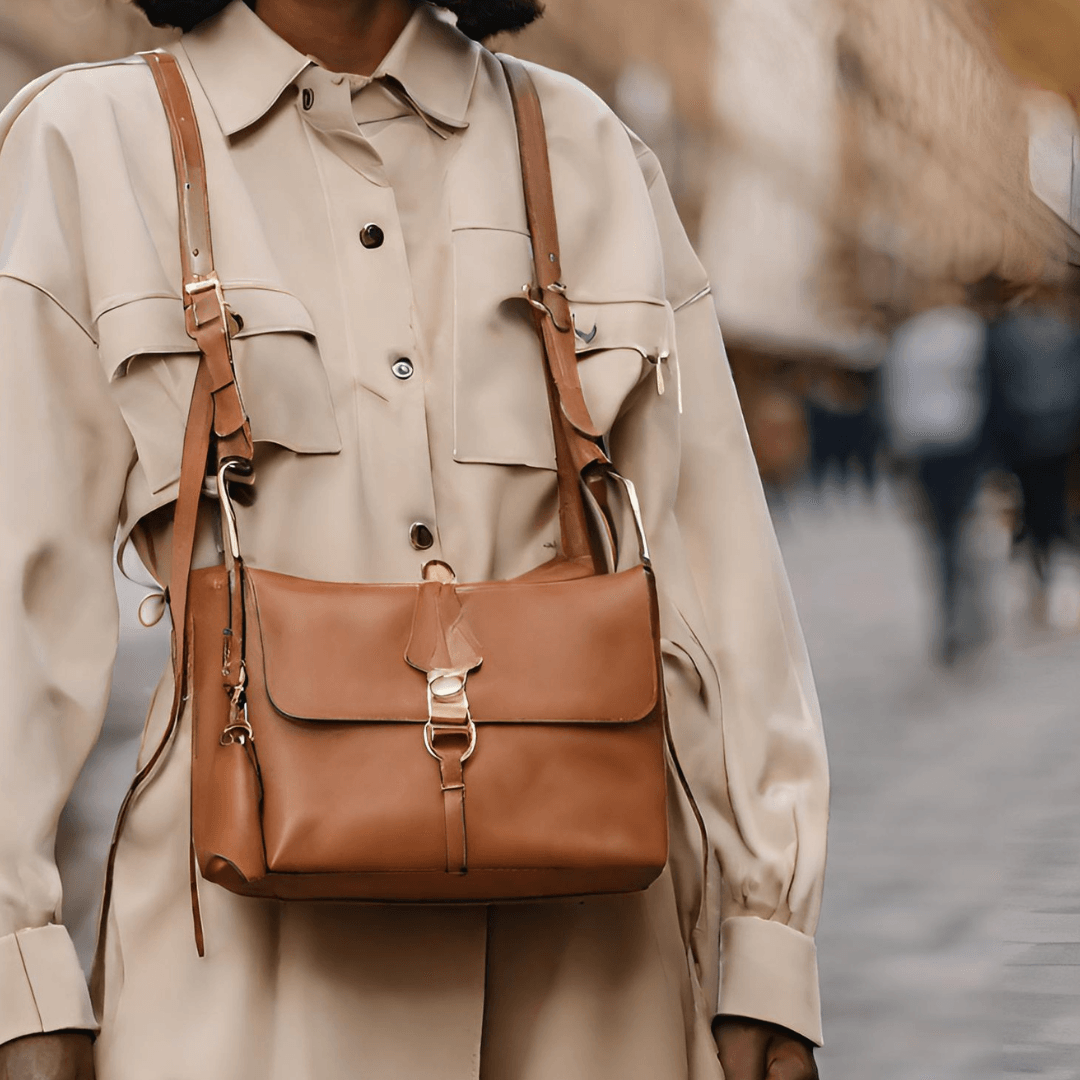 FR Fashion Co: Top Bag Trends for Fall 2023
Fashion is an ever-evolving realm, with each season ushering in a fresh wave of styles, colors, and innovations. As Fall 2023 rolls in, the bag industry is no exception to this transformative journey. Let's dive into the most coveted fashion bag trends this season and see how FR Fashion Co seamlessly intertwines these trends into its chic collection. 
Earthy Tones and Natural Textures:  
The colors of fall are undeniably rich and earthy, with deep burgundies, muted browns, and forest greens taking the center stage. Bags with textures resembling natural elements like wood grain or foliage patterns are making waves. FR Fashion Co's crossbody sling bags, available in these stunning shades, are the epitome of autumn elegance.
Vintage Revival:  
Everything old is new again. Vintage silhouettes from the '70s and '80s, with a modern twist, are making a grand comeback. Think buckles, boxy shapes, and wide straps. Our commuter messenger bags capture this essence perfectly, providing both style and functionality.
Multipurpose Designs:  
In today's fast-paced world, versatility is key. Bags that can transition from day to night, or from work to a weekend getaway, are in high demand. FR Fashion Co's travel duffel bags are not just a travel companion; they're a statement piece, aligning perfectly with this trend.
Bold Logos and Statement Hardware:  
Minimalism has taken a back seat, with bold logos and oversized hardware details emerging as the new favorites. FR Fashion Co's fashion backpacks, adorned with statement zippers and brand emblems, are for those who love to make a bold impact.
Sustainability First:  
Eco-consciousness is more than just a trend; it's a movement. Bags crafted from sustainable materials or using eco-friendly production methods are all the rage. At FR Fashion Co, we pride ourselves on our commitment to sustainable fashion, ensuring you look great and feel good about your choices.
In Conclusion:  
While trends come and go, style is eternal. FR Fashion Co seamlessly marries the latest trends with timeless designs, ensuring you're always en vogue. So, as you embrace the chills of Fall 2023, do it in style with FR Fashion Co's exquisite bag collection.